Now Funded by:
Learning to draw is far more about seeing than about making marks on paper.  It is essential to teach a child to see this way.  I believe one must understand how an artist sees the world to foster this vision in a child.  Some people fear that a child's natural creativity can be inhibited through coaching, but I feel strongly that if children are not taught to draw, their creativity may cease to blossom.
Would you like to do more to nurture your son/daughter's creativity?  Does your son/daughter show an interest in Art or Drawing?  Here is the opportunity for them to be taught by a qualified and experienced Artist!  Kylie Fleur offers students ages 10-14 a creative opportunity which will allow their natural talent to blossom! (Read below to learn the Benefits of Childrens' Art Classes).
"Drawing On Skills" – See Like An Artist
In this workshop students will learn to see like an artist and I give them tools to start capturing a true likeness of a subject.  I give students exercises to increase their ability to draw realistically and to start capturing true-likeness of any subject.  Realistic drawing is a stage in which students will learn to see more deeply.  Suitable for any level.
School Holiday Workshop for ages 10 and over:  Coming soon  
"Expressive Drawing"- Unleash Your Creativity!
In this workshop we explore Self-Expression in art and we start to loosen-up.  This is a higher energy workshop where students discover their own mark through drawing. It is designed to crack your inner-artist open!  Suitable for any level.
Kids should have enthusiasm for Art, and be willing to explore new things in these workshops. The dynamic of this creative environment is vital for the growth of each individual, so any student who doesn't demonstrate the necessary enthusiasm and will to learn will not be invited to attend future sessions.
Spaces are limited to 10 people maximum to allow for individual attention.
Next School Holiday Workshop for ages 10 and over:  Coming soon  
Parent and Child Creativity Workshop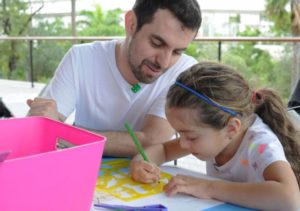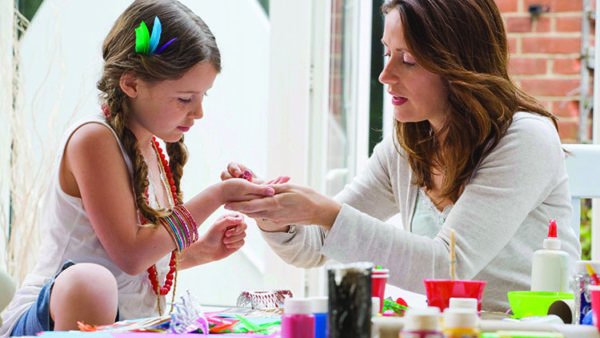 This brand new art workshop offers a wonderful opportunity for parent and child to share, connect, and learn through creativity. In a world where the parent is usually more experienced and practiced at most things, art is a subject in which we are equals.
If you want to gain a deeper appreciation of your child's craft, and if you want some insight as to how to respond to your child's artistry, and how to guide them then this workshop is a must! Discover your inner artist and come and have some fun.  Suitable for children ages 8 and over.  Spaces are limited to 6 couples maximum to allow for individual attention.
 Next School Holiday Workshop:  Sat 7th – Sun 8th October 2017, 9am – 12pm, $170 for parent and child, including paper. (Funded by Creative Communities NZ)
"Drawing On Skills":  Children's before and after drawings of portraits and hands after only 5 hours of class tuition
The Benefits of Childrens' Art Classes
Creativity and Imagination
Art class encourages creativity in students of all ages. In a world dominated by computers and videogames, the value of creativity is often sacrificed. A creative thinker looks beyond obvious options, not only in art but in other areas of life. The open-ended nature of art class draws children into a creative frame of mind that translates to other studies and hobbies. Students may discover a love of creative pursuits that they never knew existed. Art is fueled by imagination, which allows us to grow and stretch beyond our boundaries. The connection between art and play are fundamental and helps build the human imagination.
Fine Motor Skills and Cognitive Development
Hand-eye coordination and fine motor skills come into play with many art projects. Children learn to handle and manipulate tools in art class. Older students improve fine motor skills by engaging in detail work. Forcing the hand to create the vision of the mind hones these skills, which plays an important role in a child's overall physical development. Art education facilitates better memory and symbolic communication in students. Overall the development of a child's language, cognitive and motor skills.
Sense of Accomplishment
Art class instills a sense of pride and accomplishment in students. Traditional classroom subjects present learning challenges for many children, the nature of which is often black and white. Choosing too many incorrect answers in math class results in failure. The free form atmosphere of art class means all students achieve success, regardless of the outcome of a given project. Student who may not otherwise feel accomplishment in academic settings celebrate their achievements in the art room. This confidence boost may transfer to other school situations.
Focus and Self-discipline
Art projects require participants to focus and persevere long enough to complete the task. Enjoyable art projects encourage students to stick with the process to achieve a finished product. Improving a student's focus and self-discipline helps in all areas of his life, including other academic subjects.
Expression
Art class allows students to express feelings and ideas in a more flexible format. Children who struggle with verbalizing these inner thoughts find a suitable way to release them, whether positive or negative. In this way, art class takes on a therapeutic value for these students.
Morals and Respect
Children gain good morals such as sharing and being compassionate as well as respect for others in art classes. By following the teacher's directions, caring for and cleaning up supplies, respecting others' space and property in class, working in groups and appreciate others' work, the child is learning the importance of having good morals and values. Students are learning to channel their own creative side while being respectful of others in regards to art styles and skill levels that may differ from their own.
Self-Confidence
Students who participate in art often experience a higher level of self-worth and self-confidence. Arts education can help students develop the skills they need to succeed in life. No matter how advanced their artistic skills are, children learn to appreciate their own creativity and specific talents while learning various art techniques. Seeing the finished product and receiving praise for it enhances a child's self-esteem.